FRENCH IN NORMANDY
3D Dedicated DELF DALF Exam Preparation Course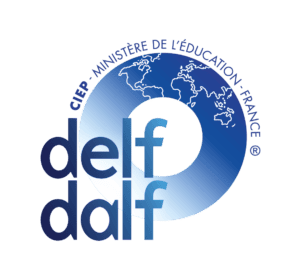 COURSE DESCRIPTION: This is our VERY special and unique in France exam preparation course of 25 hours per week including:
15 hours of general group lessons + 10 hours per week exam preparation workshops + free access to our daily language Clubs.
The morning classes (09:30 – 11:00 & 11:30 – 13:00) are devoted to improving general levels of vocabulary and structures, and working on basic oral skills and listening comprehension.
The afternoon sessions (14:00 – 16:00) are dedicated to mastering the complex exam techniques required by the French. Students will receive a personalised programme that concentrates on the areas where they feel they are weakest, typically the written expression exam and the oral exam. All 4 skills are covered, and each student has a mock oral test weekly with individual feedback.
Each student has a personalised progress and task chart where they can see what it is they have to do for every skill every week.
MATERIALS
We give students a DELF or a DALF preparation book on top of the ordinary French in Normandy grammar and exercise book that all students receive. The grammar part is important as many students have some basic problems with certain rules or lexicon, and they can be helped to eliminate these by using this part of their material.
In today's world, most of our students arrive with a lap-top, smart phone or tablet, so we encourage students to put them to good use during their stay with us and to use these as an integral part of their personalised programme. By connecting to French in Normandy's google drive, they can receive individually prepared worksheets, comments and engage with their teacher.
However, these tools are not obligatory, and students who come without such equipment are in no way penalized. Students can ask for a personalized programme on a USB stick or for paper versions of worksheets or whatever support suits them best.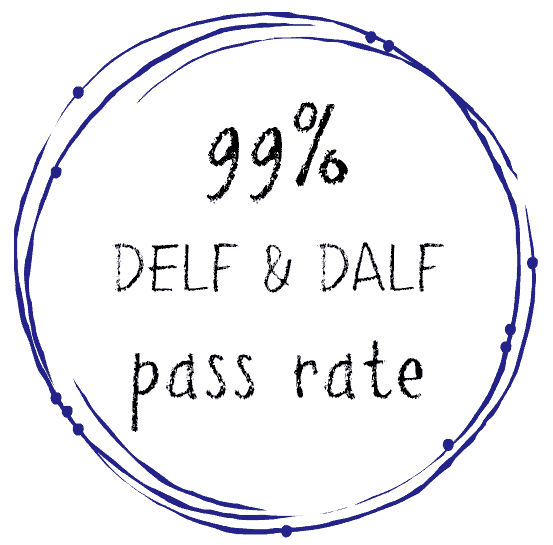 EXAM LOCATION: Students take the exam in Rouen town centre with us at a training centre "Education and Formation" and results arrive around 5/6 weeks later.
REGISTRATION: French in Normandy publishes a calendar with all the exam and registration deadline dates for the year. The school can either do the registration for you (extra cost 60€), for example if the deadline is before your arrival or we can guide you how on do it on arrival.
You will need a copy of your passport or ID, 2 photos, a stamped addressed envelope (French stamps to the value of your home address) and black pens!
COURSE COSTS: (Examination fees/booking not included)
For 1-8 weeks: 330 € per week
For 9+ weeks: 319 € per week
Registration: 60 euros and Material fee: 110 euros
Special promotion: book 10 weeks or more and we will give you the exam free.
Courses run all year round starting any Monday, and the exam calendar is in the French in Normandy DELF DALF brochure enclosed.
CLASS SIZE: A maximum of twelve students.
ORAL TEST PREPARATION: Each student has a mock oral test every week with personalized feedback
LEVELS: Most of our DELF DALF students take B2 (15%) and C1 (12%) but we always have C2 (3%) and our results are excellent with a 97% overall pass rate in 2017.
Learn more or contact us to register.