France is without a doubt a beautiful country, a major tourist destination and studying French in France is one of those amazing and unforgettable experiences. Naturally as with everything new in life, studying in France won't go without some serious planning and possibly minor hiccups. Luckily, we are here to share with you some insight on what sort of things you can prepare and look forward to and some challenges you may come across when you decide to study in France.
---
Arrange your accommodation asap
Since France is a major destination not just for university students from all over the world, but also for those that want to study short-term French courses and of course tourists, finding good and affordable accommodation can be a big headache. When you decide that you want to study French in Normandy, we recommend that you start searching for a place to live right away. Even if the start of your course is months away. The best deals get sold out really fast and you need to be one of them.
Alternatively, you can ask our staff at French in Normandy for assistance regarding accommodation. You can choose between staying with a host family, at a residence or hotels/gites. We personally recommend host families because then you will have someone to practice with, outside the classroom.
Prepare for paperwork
Even though French are well known for their cuisine, perfumes and a lot of other good things, you may be confronted with shameless bureaucracy and too much paperwork. This is without a doubt frustrating, especially if you need something urgently done. We recommend that you always be prepared, have extra copies of documents (ie birth certificate, passport, proof of vaccination) just in case you need them. Furthermore, you can always contact our staff at the school via phone, email, social media or our website in case you have questions.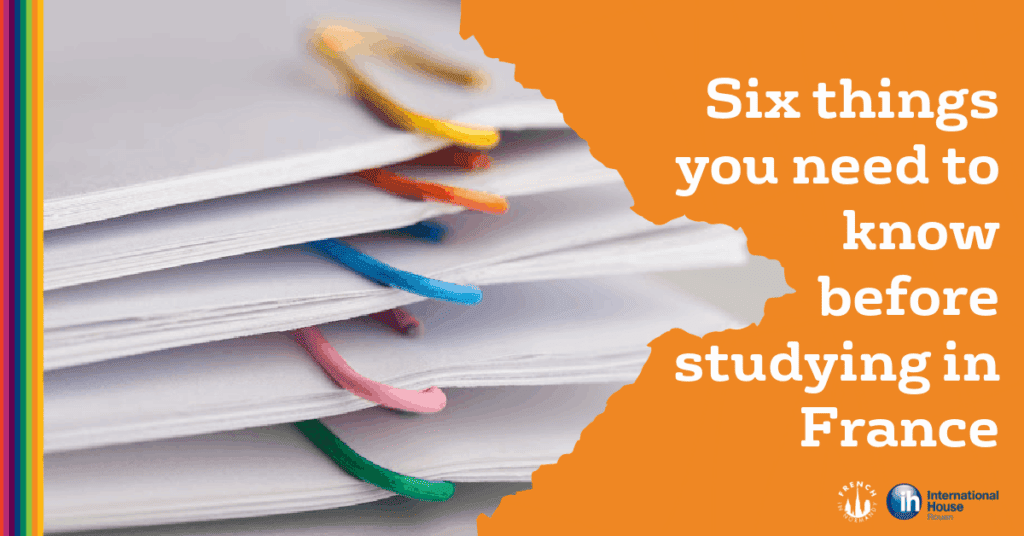 Soak up the local culture 
France is a beautiful country, and when you decide to study French in Rouen, you'll get the chance to appreciate the rich French history and culture every single day. There are great museums and sites that you can visit in Rouen so make good use of your spare time.  Grab some of your classmates and visit a few of them. Immerse yourself in French culture, develop a new perspective, use the language in new ways and learn new plenty of new things.
Open a local bank account
If you plan on staying in Normandy for a long time we highly recommend that you open a local bank account as soon as possible. Actually, this should be one of the first things you do when you arrive in Rouen. Stacking up foreign transaction fees, paying ATM withdrawal costs is something you can avoid. That said, you can't just walk into a local bank and open an account. Opening a bank account will require you to schedule an appointment and prepare numerous documents. So set this up ahead of time in order to avoid long waits.
Plan weekend excursions
Aside from learning one of the most spoken languages in the world, studying French in Normandy comes with other perks and benefits too. One of them is being able to explore the region of Normandy. Prepare yourself to visit Mont St Michel, Monet's Gardens, the D-Day beaches and the Alabaster Coast. French people love public holidays so you'll have plenty of chances to scope out other places outside of Rouen.

Go easy on yourself
Learning any new language, especially if it's very different from your native language, is a process that can take some time. You might experience frustration or shyness because you may not be able to speak or understand the language, but that will pass as you progress with your French course. Remember, being fluent in another language requires both time and practice. Aside from your lessons, you'll have every day, there are also various other activities at our French school in France that you can choose from and where you can get additional French conversation practice.
---
Studying in French, whether that is a General French course, cooking course or DELF DALF exam preparation, your experience at French in Normandy will be one you will never forget. Aside from learning from skilled and qualified native French speakers, you will also experience French culture (language, history, cuisine, customs etc.) first hand and make friends not just with locals but with students from other parts of the world, who came to France for the same reason as  you – to study French and experience the French language in a different way.