French in Normandy's experienced teachers and accredited curriculum have helped students from around the world achieve their French language goals and obtain their Delf and Dalf certification with confidence.  French in Normandy is pleased to offer an online evening and weekend DALF or DELF exam preparation course tailor made for busy professionals and university students. Obtaining a DELF or DALF certificate will open up opportunities for participants both professionally and academically.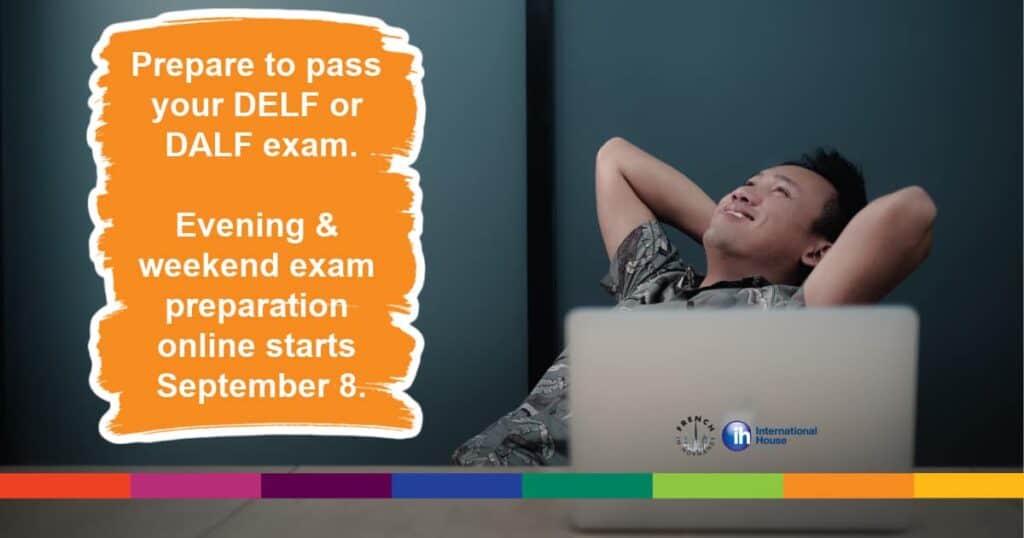 Over the course of 10 weeks, students spend 4 hours/week online with one of our highly trained instructors, targeting their French language skills in a group setting online as well as in one-to-one speaking/oral expression sessions with your teacher. You will improve your overall French and learn exam techniques to ensure you have all the tools you need to pass your French language exam. Your success is our success! With French in Normandy students will be well prepared to pass the exam without stress, like 97%+ of all our students who have taken our tried and trusted DELF and DALF exam preparation courses.
This course will take place online twice a week on Tuesdays and Thursday evenings starting September 8th from 18h-19h30 French time followed by 1 hour Saturday mornings or at another moment that suits you during our opening hours.
The course fee of 570€ per person will provide 40 hours of focused exam preparation over the course of 10 weeks.
If you're ready for success and want to pass your DELF or DALF exam this year, contact us to enrol today in this online exam preparation course.