Avoid making a mistake and integrate better into French life by following these essential rules of etiquette…
---
Always be polite.
This isn't only regarding your time in France, you should be polite wherever you go, of course. While speaking with French people you must always address them with their titles. An older woman should always be addressed as madame, a younger mademoiselle, and all men should be addressed with monsieur. Always use bonjour (good day), au revoir (good bye) and merci (thank you), even when entering shops, waiting rooms, offices, elevators etc. My advice for you will be to always be polite and use formalities in every given situation.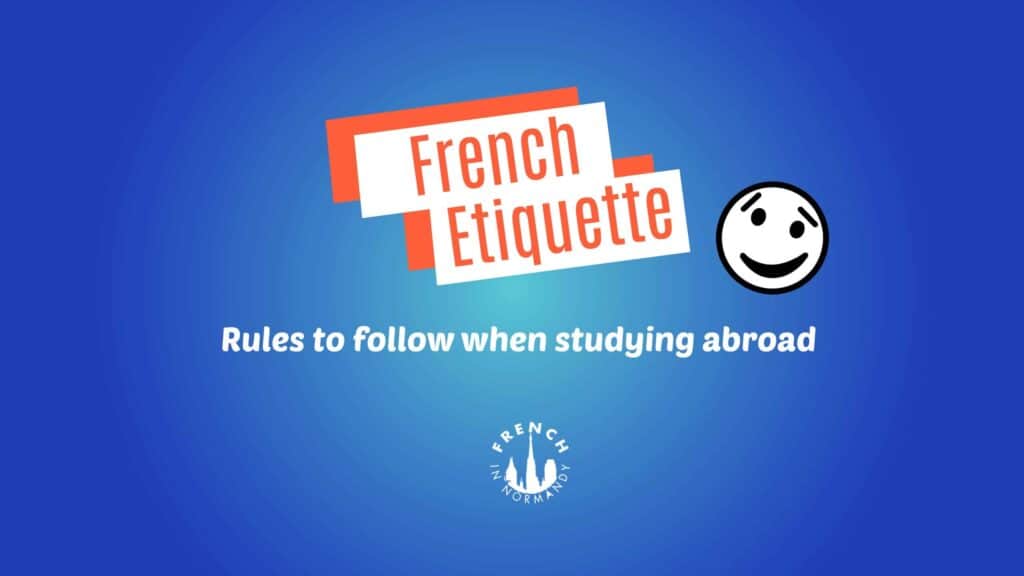 Try speaking French.
I was told that German people don't speak English with tourists, even if they speak the language (and trust me most of them do). But while visiting Germany, I concluded that this is not true at all. However, no one ever told me that generally French people don't speak very much English, so when I visited France I was very surprised that the locals declined answering my questions in English. This is a big challenge for tourists, but as you will be studying French in France, I'm advising you to try and learn some of the basic phrases before studying abroad. Believe me, French people only do you a favor by not speaking English, this way you will learn French much faster!
Understand more about French behaviour in public.
If you are an American or Brit, you will immediately notice the difference in French behaviour, especially in public. In other cultures, people are noisy and direct, they don't have problem maintaining eye contact and often speak loudly in public, while French people consider these behaviours inappropriate. In order to fit in to French society, my advice is to keep a low profile, speak calmly, be relaxed and not in a hurry to become friends with the French. Finding French friends and integrating into French society takes time, care and attention.
Follow their dinner rules.
As you will be living and studying in France and perhaps living with a host family, you will likely enjoy many traditional French meals. Remember, dinner is rarely served before 8pm. The French take great pride in what they serve as food and drink so respect needs to be shown not only to your hosts but also to the food being served! You should not start eating until after your host has started and be sure to reply "Bon appétit!" after your host has also said this. French people eat several courses during dinner, almost all of them accompanied with bread. During the meal, you should leave your bread on the table beside your plate and not on your plate. You should never eat cheese with your fingers, always use a fork and knife and don't try to peel the "skin" off of any cheese! Keep in mind that French people consider dinner as the most important part of their day; they enjoy it a lot and may spend several hours having dinner and conversation. You should not rush or gulp your food and drink. Go slow, go hungry and enjoy! And if you've been invited, be sure to bring a small gift and send a thank you note.
I hope that these French etiquette rules will help make your stay in France even more pleasant and comfortable. Very soon you will share my opinion that France is one of the most beautiful and romantic countries in the world. Bon séjour! Have a nice stay!
If you're thinking about studying French in France, join us in Rouen!