---
"Opportunity never knocks twice"
By Christina Mitzali
---
One of the greatest experiences of my life has come to an end. Many memories flood my mind while I was packing my stuff to travel back in Greece and so here I am writing this article, even if I don't usually write, for an experience worth sharing. Once I read on a wall : "Opportunity never knocks twice". Well there are many reasons I am glad I didn't let this opportunity go and to sum up here are the three reasons one shouldn't loose such opportunity.
The vastness, the beauty of Normandy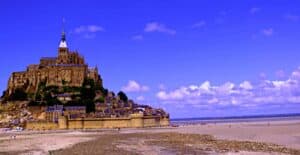 Normandy is a very impressive region. In my opinion there is none who wouldn't feel impressed by its huge green fields, the sea and the history that is written on this land. And of course I have to admit that I never saw so many cows before in my life, well that's how all this variety of cheese is explained. If you are a cheese lover you should definitely spend some months in Normandy, trust me you won't regret it! Another thing that you should see at least once in your life is the traditional houses of the region , with their beautiful gardens and their exceptional architecture that makes you feel like you are participating in an "Astérix et Obélix" movie. You wil find many of this houses in your way to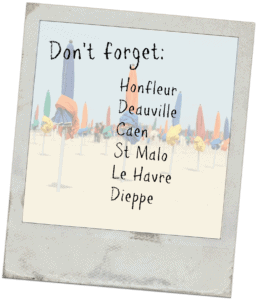 Etretat, I am sure you wouldn't miss such an incredible landscape. It has been a while since I visited the "Falaise d'Etretat" but this image always remains in my mind, proving the majesty of mother nature. But that is not the only proof. There is no doubt that mother nature has been generous to Normandy, that was my thought when I saw Mont Saint-Michel a tidal island included in the UNESCO list of World Heritage Sites, because of its history and its natural beauty combined with the exceptional architecture people created to reach the peak of the beauty of the island. One more thing I wouldn't forget to include in this section is "Les plages du débarquement" the beaches of Normandy where the D-Day Landing happened on 6th June 1944. And the best thing is that all these destinations are easy approachable from Rouen! Thank you French in Normandy for your perfect location.
In French in Normandy you feel well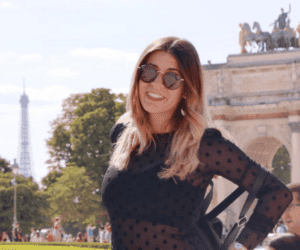 "En Normandie il fait froid mais les gens sont chaleureux" this is what locals say and to sum up it means "a cold region but with warm people" . Well you can't be sure about this until you meet the people in French in Normandy. Each of them will stay in my heart and I hope while reading this they will know how much I have appreciated their hospitality and their kindness. The things they taught me and the motivation they gave me to discover my strengths and develop my skills. The best thing about the team of French in Normandy is that everyone's opinion matters, even if you are an intern, an administrative employee,an accountant, a teacher or a manager. Sharing is caring so don't be afraid to share your ideas with the team! What you will love also there is the intercultural environment. In my case I am glad that i met people from all around the world and together we practiced our French while we were learning for each others culture. Last but not least, French in Normandy is Erasmus+ friendly. I have to admit that making an internship in lovely France with lovely people and having in the same time the help of Erasmus+ is like a dream. This internship will be well recognized in my diploma and will give me a strong advantage in the job market.
Because in France… La vie est belle!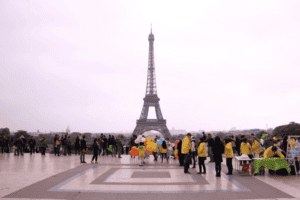 Who hasn't imagine a to spend a day in the city of lights? Who hasn't wish to speak the language of love?
Who doesn't dream to taste the real French cuisine?
These and even more I had the chance to experience during my internship and certainly are some of the best experiences of my life. After these experiences I have no choice but to agree with Audrey Hepburn who supported that Paris is always a good idea. Well the Eiffel Tower, the Louvre, the Avenue des Champs-Élysées are always a good idea. But there are more things to do in Paris. For Disney lovers let's not forget that the one and only Disneyland in Europe is located in Paris. On the other hand if you are not so interested in Disney but you still love attraction parks you, you shouldn't skip visiting "Parc Astérix". This article wouldn't be complete without festivals. Voilà, France loves festivals and I have to say thank you France for giving me the opportunity to enjoy your festivals. And of course, thank you France for giving to world the French cuisine, however I will not say anything about the cuisine and I will just invite you in France to take a real taste…
---
Contact us if you're interested in taking an internship in France.