Back to England and an unexpected French lesson for Alan
---
Bonne Année mes amis,
J'espère que tu as passe de bonnes vacances ?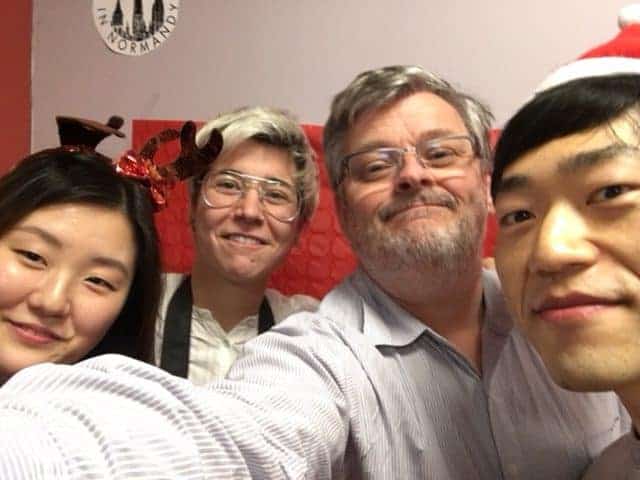 I did, but not until after a little French adventure! It's Friday 22nd December and after a few lunchtime celebrations and Joyeux Noels at the school, all the little elves were rushing home for Christmas. Including me who had left French in Normandy and taken a leisurely drive to Ouistreham, near Caen, to catch my overnight ferry back to England to see family and friends and astound them with my linguistic excellence over the Christmas period. I arrived at the port early, 4.45pm, chilled and ready to have a relaxing dinner before boarding at 10pm; but then disaster struck! I noticed a red battery light on my dashboard had come one; then while I am staring at it wondering if I can make it across to England to deal with it, the rest of the dashboard lit up like a Christmas tree; as pretty but not as welcome I can tell you. Then the engine stopped.
It's now 5pm, the last Friday before Christmas, it's raining heavily, my emergency breakdown insurance had lapsed, and I had not renewed it, silly boy. It is now that a little extra French language practice was going to begin. I noticed a gendarmerie van with three officers in it parked nearby. I walked over and politely 'frappe la porte' and in my best French asked if they could help me as my car had "…ma voiture est tombée en panne…". They asked if I had insurance cover and gave a little gallic shrug when I said no. I took this to mean you're on your own mate; so, I trudged back to the car wondering what to do. However, I did the French police a disservice as a few minutes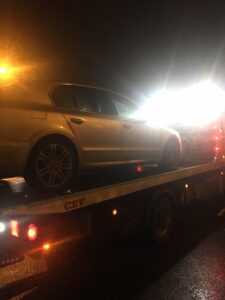 later they walked over to say in a mix of French and English that they had found and called a breakdown truck. I was very grateful and even broke open some Christmas chocolates to say thank you, which being good policeman they politely declined. Anyway, less than 30 minutes passed, and the breakdown truck arrived with a lovely man called Jacques to look after me. He spoke not one word of English, so off I went again, explaining the batterie est mort. He popped the bonnet and within 30 seconds had discovered the problem, le courroie de ventilateur est cassé. A broken fan belt to you and me. I was going nowhere tonight and nowhere for the next week in my car!
Donc…now I had to organise the car to be towed to the garage in Caen, for them to keep it safe until I returned and to organise the repair. In the meantime, I had to reserve a hotel for the evening, change my boat reservation, book a hire car for me to collect from Caen railway station, arrange to collect my suitcases from my car in the morning and arrange a taxi to collect me to take me to Hertz office in the morning. All of it in French! By the time I had sat down in the hotel restaurant that evening and hit the carafe du vin rouge that was essential if I was to remain sane, I felt exhausted but also a rather smug sense of satisfaction at what I had achieved. I guarantee I would not have been able to have organised all of this in French just six weeks before. To complete the tale, off I went in my little Peugeot rental car for two weeks and I had a lovely Christmas with family and friends. I had to, of course, alter my return crossing on the telephone from England because I needed to arrive on the Saturday to collect my car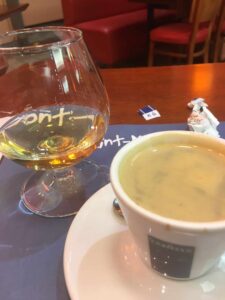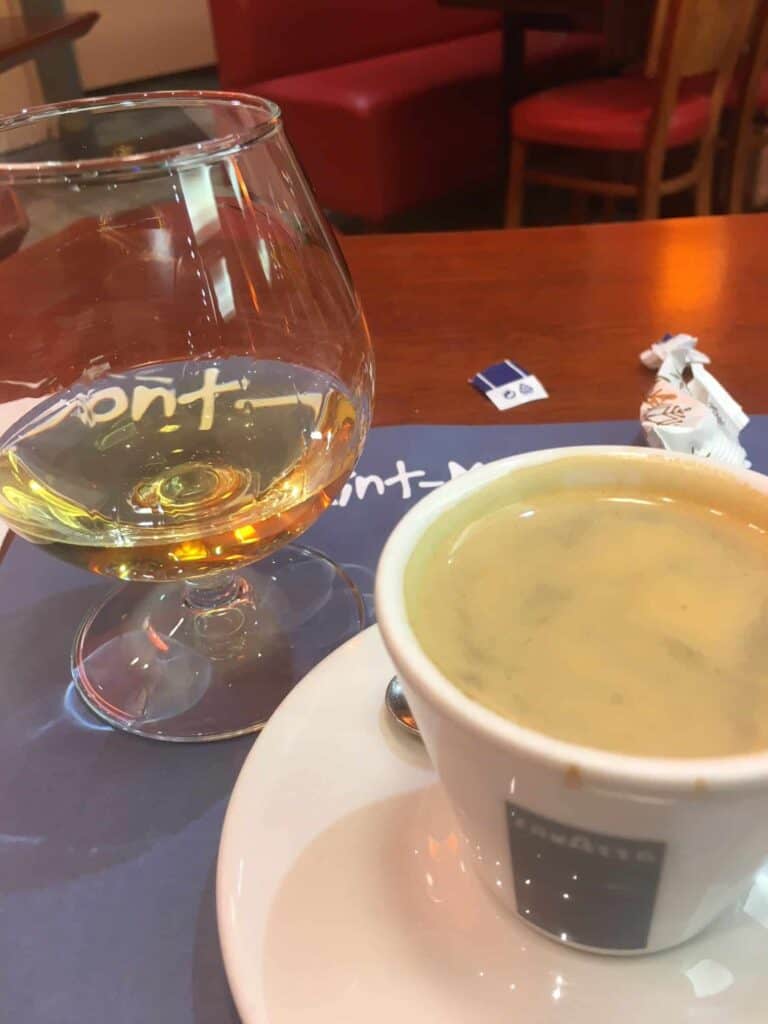 and return the hire car (another successful conversation). By the time I arrived back and returned the hire car and picked my repaired vehicle up, I was speaking like a native. Well, not really, but certainly my confidence was high even if my French was pretty lousy.
At this point I'd like to tell my English friends that the rumours about French people not talking to you unless your French is perfect is utter rubbish. Every person I met could not have done more to help me. They spoke slowly, they repeated words and sentences, so I could understand, and they even chipped in with the odd phrase in English. I even had a conversation with the hotel patron about it and he said the problem is "you Eengleesh, you ask me if I parler anglais and if I say a leetle, you begin talking to me as if I am fluent…". I think us Brits need to try harder.
Anyway, that was that. A very handy little exercise in French and a large reminder to renew one's breakdown cover on one's car. I dare not tell you how much it all cost me!!
So, its January 8th, first day back at school and this week we are under the watchful eye of the senior Professeur, Olivier. I was a little apprehensive this morning I must admit. The morning period was spent huddled in a circle having a little conversation about names and introductions and where we lived. Basically, a little refresher and my goodness it was needed by all of us. Lots of blank looks and painful frowns as we struggled to recall vocabulary and grammar but by break time it was gradually seeping back into our befuddled brains. By close of day today we were back on the ball and learning new stuff. Prof Olivier's bad-boy reputation is unjustified as he turned out to be as much fun and laughter as the rest of his colleagues, and he wears a natty line in checked trousers as well!
I'll keep you posted.
Alan