An exciting new "French for Juniors" course in Andorra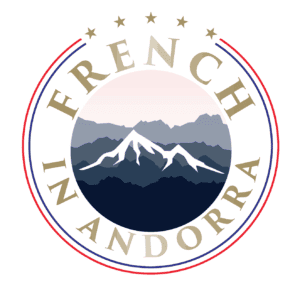 From July 2018 HES Idiomas' Rialp Camp, Andorra,  will be offering French language courses as well as Spanish and English for Juniors.
« This is an exciting new departure for us » said HES Idiomas CEO, Ferran Casas. « We had been thinking about teaching French, because it is such an important language and one that is so essential on the international stage. With the arrival of Macron and the increased popularity of the French language, we thought that 2018 was a great year to launch this project.»
Prior to this new addition, HES Idiomas' Rialp Camp had offered language courses in English and Spanish for Juniors aged 6-17 in Andorra, France's neighbour. French is used widely day to day in Andorra, where education in French and French Culture are heldin high esteem.  « Working in Andorra, it seemed only natural to add French as an option, but we wanted to offer the best possible French language courses and so looked around for an expert who would be interested in joining us. I am pleased to announce that French in Normandy, our first choice as a partner for this project, is now on board » continued Casas.
 Ferran Casas and Eleri Maitland met in Malaga thanks to the ALPHE conference there and have put together this exciting new offer « French in Andorra ». 
Eleri took up the story : « Our junior programme was very small and in homestay. We could not find suitable residential accommodation in line with current safeguarding legislation in Normandy, so the whole programme was in question when suddenly, Ferran came up with this idea and it is just great » she said with a smile . « What we love is the first rate 4-star quality residential accommodation in a secure location, which corresponds to what our clients are looking for in a programme for their Junior learners and the breadth of the activity programme which is guaranteed to delight any youngster, even the most recalcitrant teenager.»
Rialp Camp Andorra offers language courses in the morning, and then a choice of 15 activities such as pony trekking, football, basketball , rafting, karting etc. plus a full and diverse evening social programme to cater for all tastes. Students can either choose one activity for a whole week or opt for a programme with a different activity daily. The level of qualified supervision, accommodation and catering has made Rialp one of the most popular Junior Campuses on offer.
HES Idiomas Rialp Camp Andorra is open from July 2 to July 27, 2018 and full details about the language courses or language and activity programme can be obtained from either Ferran Casas : ferran@hesidiomas.com /www.hescamps.com or Eleri Maitland: eleri.maitland@frenchinnormandy.com