Summer has arrived in Rouen and French in Normandy can propose many great sightseeing activities and events in Normandy to enjoy while you are studying French with us!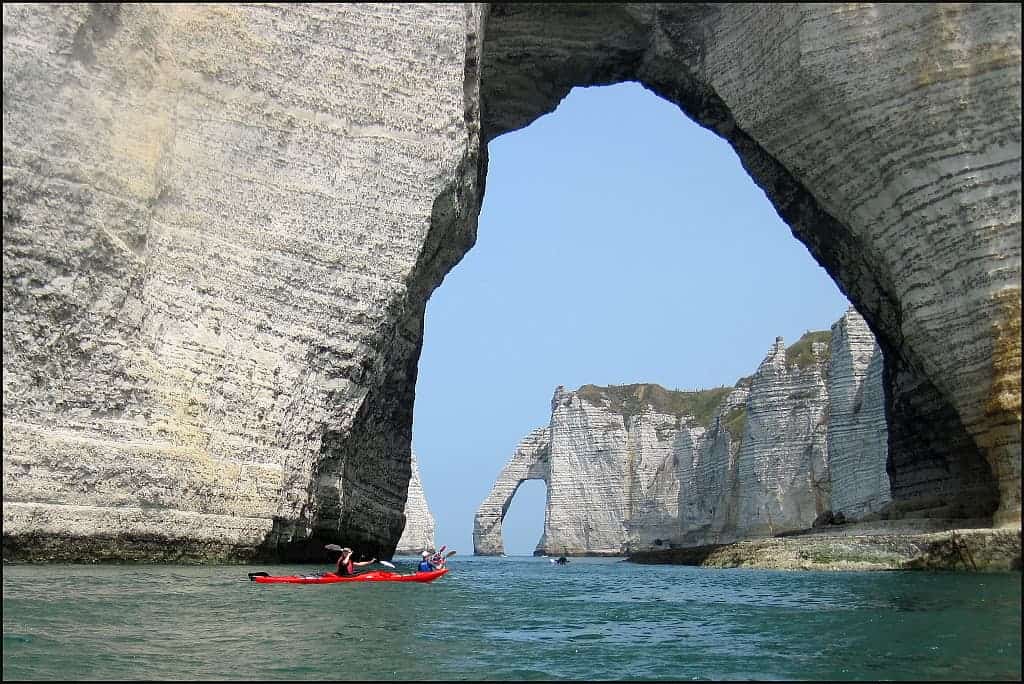 Promenade nocturne Mont St Michel www.mont-st-michel.monuments-nationaux.fr
Juillet et août Les clés de Bagnoles Les vendredis les arts de la rue www.bagnolesdelorne.com
Juin –Septembre Fresque Monumentale Mémorial de Caen www.mémorial-caen.fr
Juillet et août Les mercredi de la réserve Visites nature guidées dans le vaste parc des boucles de seine www.pnr-seine-normande.com
Juillet et août Les Nocturales Abbaye de Jumièges www.abbaye dejumieges.fr
14 juin au 23 août Bayeux Cathédrale Les Lumières de la Liberté www.bayeux-bessin-tourisme.com
13 juin au 2 janvier Le Havre Exposition : Café, Cotton,chocolat de l'éstuaire aux îles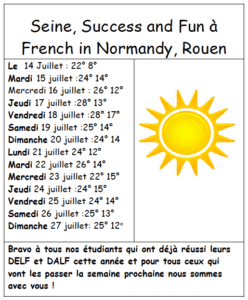 Dimanche 17 août La vie à la ferme www.ouche-normandie.fr
3 au 10 août Les médiévales Château de Crèvecœur www.chateaudecrevecoeur.com
juillet Les Terraces du jeudi Tous les jeudi du mois de juillet à Rouen   Les Musicales de Normandie www.lesmusicales-normandie.com
13 au 17 août Vimoutiers Son et lumière sur les 70 ans du bombardement de la ville
Fin Juillet au début août Festival autour d'un piano Château de Carrouges www.paysdalencontourisme.com
2 juillet au 39 août Lire à la Plage www.seinemaritime.fr
Aller à la mer pour UN EURO ! www.regionhautenormandie.fr
20 au 23 août Festival de la Musique ancienne Arques La Bataille www.academie-bach.fr
CAEN Visite guidée spéciale 70 ans Tous les mercredis
11 juillet au 2 Novembre Giverny Musée des Impressionnistes Exposition : Bruxelles une capitale impressionniste www.mdig.fr
22 au 28 septembre Championnat du Monde du Kayak Polo- 27 nations en compétition Thury Harcourt www.thuryharcourtcanoe2014.com Kayak Clun de Thury Harcourt http://www.kcth.fr/
 Nous vous souhaitons de bonnes vacances! A bientôt à Rouen!