Visiting the region of Normandy means having an incredible number of sites to visit. Depending on what interests you most, you can be sure to find a spot worthy of a picture for your Instagram account. In today's article we are going to focus more specifically on sites in Rouen, the town where our school French in Normandy is located.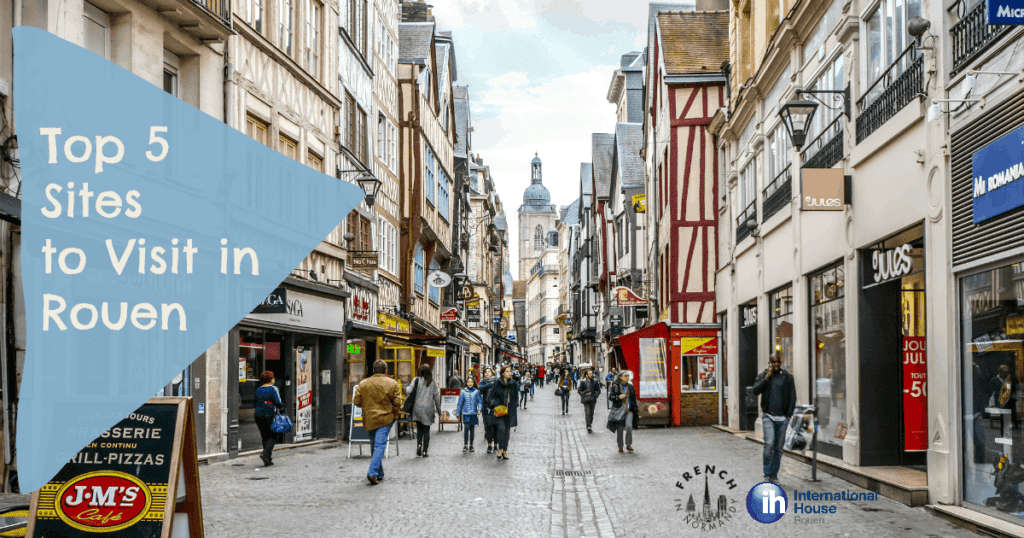 Site 1: Museum of the Beaux-Arts
Situated in the town centre, this museum is home to one of the best art collections which starts from the 15th century and continues up until today. One can find pieces of work by famous artists including Gérard David, Caravaggio, Lancret, Monet, Delacroix and Degas. There are also pieces by Modigliani, Dufy and the Duchamp brothers representing the 20th century whereas Delvoye and Varini started off the collection for the 21st century.
Site 2: Gros Horloge – The Great Clock and Belfry (Gothic/ Renaissance)
The Gros Horloge, or Great Clock in English, is a is a fourteenth-century astronomical clock and one of the oldest clocks in Europe. Apart from being magnificently decorated, this historical piece also features a modern example of the dial room and the clock-keeper's apartment. If this is not enough to get you curious to visit this monument, the panoramic views from the top should do the trick.
Site 3: Botanic Garden – French and English Style
Just around the corner from French in Normandy is the Jardin des Plantes. This lush 19-acre park has been open since 1840 and officially featured botanical species from France and French-speaking countries. Apart from viewing its various collections which include a rock garden, temperate zone glasshouse, tropical glasshouses, collections of iris, dahlia and utilitarian plants, the public also tend to visit this park for recreation, sports, relaxing and picnicking. Many of our students enjoy their breaks and lunches in the park year-round.
Site 4: Panorama XXL – Part of the Normandy Sites and Monuments Club
This place is one of a kind in France and features a mixture of paintings, drawings, photography and computer-generated images which have been put together by the German artists, Yadegar Asisi. These 360-degree canvasses bring together gripping realism with stunning proportions (100 feet high).
Site 5: Church of Saint-Joan of Arc – Modern/Renaissance
This church is built close to the place where Jeanne d'Arc died as a martyr, and features a modern exterior made of slate and copper scales, as well as Renaissance stained-glass windows. It serves as a church in honour of St.Joan and also as a memorial for her. This French heroine is officially celebrated on the 2nd Sunday of May in France and in Rouen a festival in her name is held on a Sunday towards the end of May. This is one of the most visited sites in Rouen.
This is just a sample of the richness that Rouen has to offer. Apart from being able to visit these sites in groups or on your own, we also make sure that our social program takes you to as many places as possible, where you can enjoy a variety of excursions in Normandy with other students from around the world.
---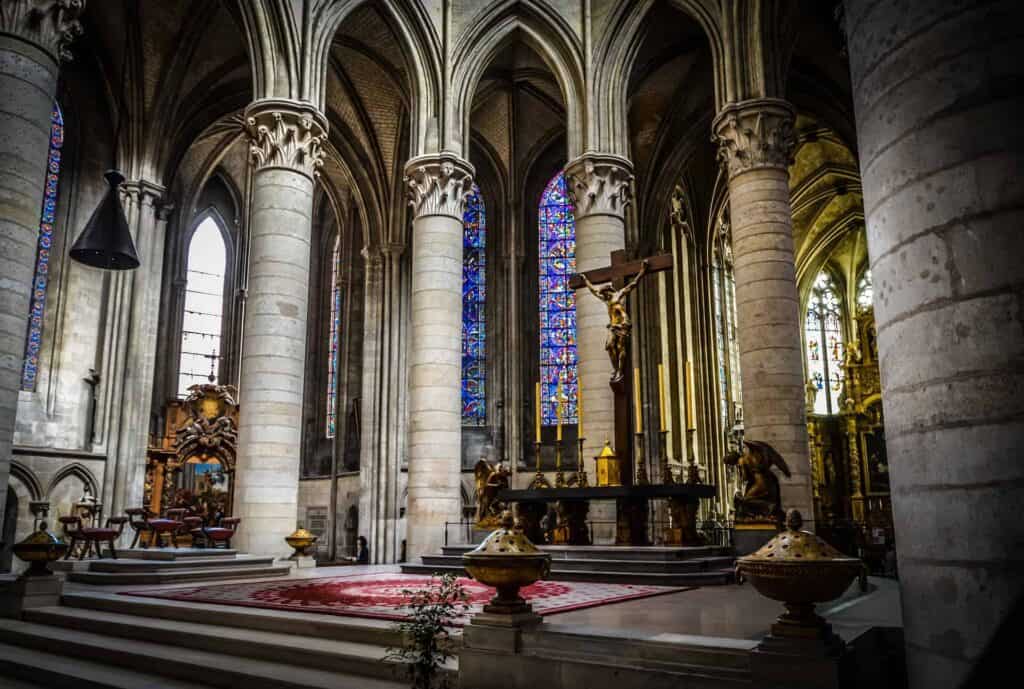 ---