Over the years the education travel industry has seen various schools grow in terms of both size and popularity amongst agents and direct clients. As in any other industry, hard work should always be rewarded, and the importance of such rewards has been demonstrated through the increasing number of award ceremonies within the education sector. These events bring together like-minded people to celebrate great examples of best practices and inspiring leaders, to name but a few.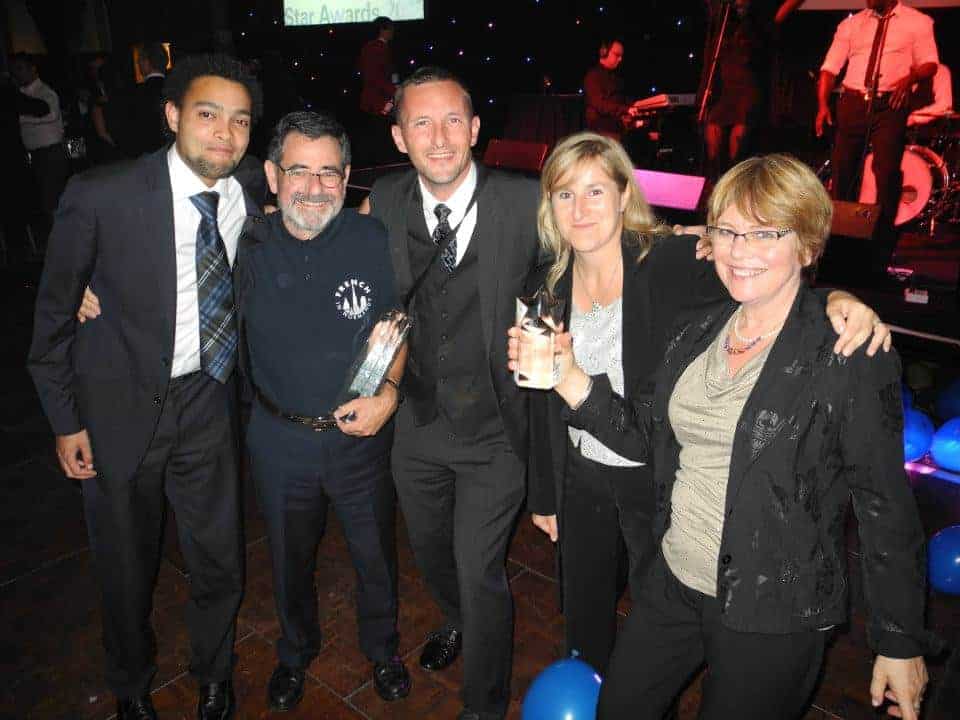 French in Normandy has been participating and also winning at these events since 2007. So, before we move on to our list or nominations and awards, we would like to say a heartfelt thank you to all our business partners, students and staff members who have made French in Normandy's success, possible.
2007: shortlisted for the Study Travel Magazine awards
2008-2012: winning Study Travel Magazine's Best French Language School 
2012: winning SUPERSTAR School at the Study Travel Magazine awards
2012: Receiving a Certificate of Excellence from Educationstars
2013-2018: winning UED Best French Language School Award
2013-2017: winning the Best French Language School at Educationstars
2016: winning at iStudy Global Awards
2016-2018: short listed for CSR Champion at the ESL awards
2017: bronze winner at the Lead 5050 Charitable effort
2018: winning at the Lead5050 Women Education Awards – Inspirational Woman of the year, our very own Eleri Maitland
2018: runner up at the Normandie Women in Business (Femmes de l'économie) 
2018/2019: iStudy Teaching Excellence Award in France
To us, all of these nominations and awards are not just another trophy or a certificate that we can place on our shelves. The significance to us lies mainly in the relationships that we have built over the years. If it had not been for the people we connected with and the trust they place in us, French in Normandy, would not have been able to be where it is now. Therefore, once again, THANKS to all of you and we hope to keep building great relationships in the future!