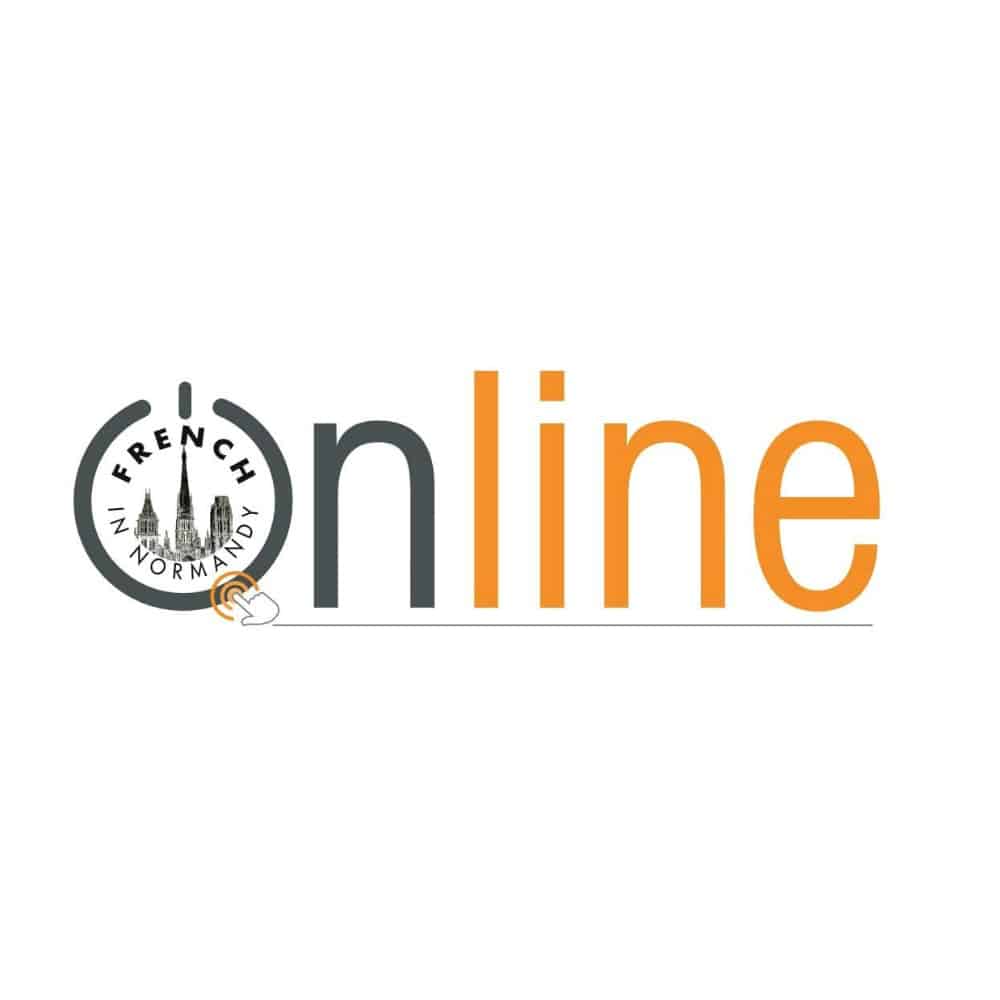 Here at French in Normandy our online programming was not just a response to the coronavirus crisis. We started the Delf Dalf online course in 2019 to help students who felt that they did not have enough time to come to France to prepare for the Delf or Dalf exams; the students were able to start their course as planned and could begin  the preparation and the acquisition of the necessary methodology to pass these French language diplomas before their arrival in France.
This meant that when they did come to French in Normandy they were able to really benefit from the immersion as they had already begun to master the necessary language skills and exam strategies and they were in the best possible position to successfully sit the exams.
---
Now our online DELF preparation course is a highly efficient and successful strategy for those wishing to acquire a Delf certification. We offer the same effective online DALF preparation course as well.
How is studying French online with French in Normandy beneficial?
Self-study and learning a language online and without a qualified instructor can be very disheartening and disappointing. You have to be very disciplined to do the exercises regularly and, to be honest, if you do not do them daily and revise the classes that you have already finished, then you may not advance as quickly as you would like. Self-study or studying alone on line does not provide speaking practice or human interaction necessary to improve in the language. There is no one to motivate you but you yourself, no matter what the cartoon characters popping up waving 'well done' banners say!
Here at French in Normandy we can help you to progress significantly and work towards exam success because you will be guided by a live, qualified French teacher from our dedicated Delf Dalf team. Your teacher will give you a personalised programme at the beginning of each week and monitor your work and correct it. You will also have weekly oral practice. Your teacher will give you feedback on all your work at the end of the week along with tips on what you need to improve and how, a review of your progress skill-by-skill and above all, your teacher will encourage and motivate you!
The speaking component is always the part of the Delf and Dalf exam that people dread the most. This preparation is an integral part of our course which will prepare you for the test in exam conditions and then give you immediate feedback live with your instructor!
Every week our experienced team will help you to master your objectives in oral expressions, listening , reading and writing so that when you come to us or when you take the exam wherever you are you are fully prepared.
A DALF or DELF exam preparation course should be so much more than just static exercises involving writing and grammar points!
This regular interactivity is absolutely essential if your online experience is going to profitable and successful.
French in Normandy's online courses will give you time to ask your trainer to clearly explain the class or your personal objectives if you do not understand or have any questions about the work you are being asked to do.
When it is time for the active practice or speaking part of your classes you will have the teacher to yourself and we are all always here to help at any time if you have questions or need help.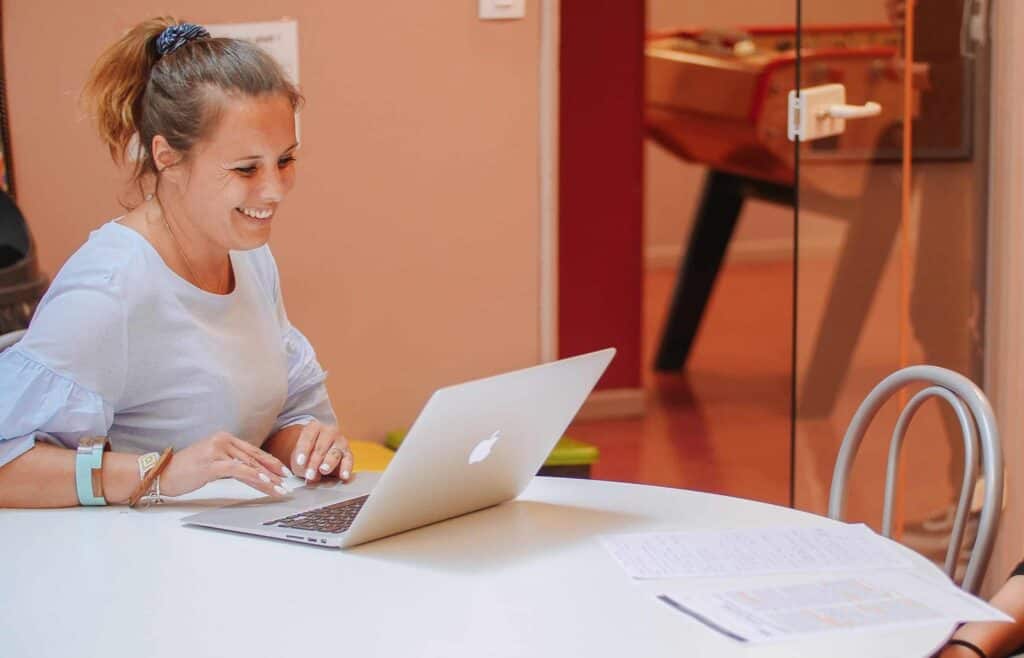 Chiara, Italy
Online DELF student
One of the best things about this course is the choice of topics which are all modern and relevant and allow me to master everyday and up-to-date language for future use.
What is a typical online French lesson like?
A typical online group lesson is designed as follows. There are 8 students in the group and there is a general class presentation of what you are going to learn and do that day and that week. The teacher will model the work or structure for you and you will have time to ask questions and clarify any points that you are unsure of.
Each student will then have live and personalised one-on-one time with the French teacher in every class.
The last thirty minutes provides an opportunity for feedback and review where you once again have the opportunity to ask questions and get live answers, help and feedback.
---
Learning online, like classroom learning, demands concentration and dedication; the more work you do, the more you will progress and our French in Normandy team of teachers are always there to tell you about your progress and help you when you need it with live, personalised advice and exercises to make sure that YOU succeed! Contact French in Normandy if you have questions or go ahead and book your online French course. On y va! 
Check out our other online learning articles and resources.
How to prepare for a French speaking exam
All About the DELF Online Course
DELF Certificate: 8 Effective Preparation Techniques